Hire 45 Seater AC Volvo Bus (45 +1 Driver), Book Online  AC Bus from TempoTravellerCabs.com for whole Odisha Tour. Customise your ODISHA (Orissa) TRIP and Book Tourist bus, Ask for a Bus package from us & get benefits of Fixed package i.e.
 BEST COMPETITIVE PRICE & LESS PRICE GUARANTEED.
TempoTravellerCabs.com – provides Tourist Bus Rental Services on hire for Whole Odisha (Orissa) Including Pick up from Areas like Bhubaneswar, Bhubaneswar Airport (BBI), Cuttack, Puri, Sakhigopal, Konark, Chilika, Satapada, Khurda Road Junction, Chhatrapur, Berhampur, Ganjam, Gopalpur, Taptapani,  Bhitarkanika National Park, Rourkela, Sambalpur,  Angul, Balangir, Balasore, Chandipur, Bargarh, Bhadrak, Boudh, Deogarh, Dhenkanal, Paralakhemundi, Chhatrapur, Jagatsinghpur, Jajpur, Jharsuguda, Bhawanipatna, Phulbani, Kendrapara, Keonjhar, Koraput, Malkangiri, Baripada, Nowrangpur, Nayagarh, Nuapada, Rayagada, Sonepur, Simlipal, Paradip, Dhabaleswar, Sundergarh, Barbil, Titlagarh, Damanjodi. Book 45 Seater AC  Bus  (45 +1 Driver) in Odisha
Tourist Bus Service Services in Odisha – Book 45 Seater AC Volvo Bus FOR ODISHA TOUR, PICNIC, CORPORATE MEETINGS, MARRIAGE CEREMONY.
Online Taxi Booking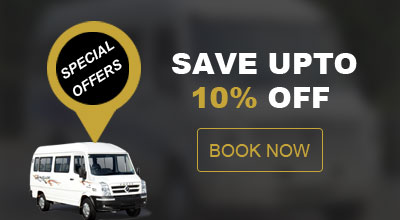 FACILITIES OF 45 Seater AC Volvo Bus
Centrally A/c
Relaxed semi 2/2 seats
Hi- Push Back Seat
Extend area for leg
Led TV (as per availability)
Music System
Each and every seat have Own a/c Blower
Water Bottle Stand
Modern Stereo
Music System
Icebox
First aid box
Ample space for luggage
Young and skill full experienced Driver.