Welcome to www.tempotravellercabs.com, On of the India's top tourist destination State " Odisha "and We are the leading Tour Operator in Odisha. We offer to your magnificent tourist attractions to make Odisha Tour  a lifetime. We Providing a number of tour Packages in Odisha and its covered whole Odisha also Chhattisgarh. Book an Odisha tour Packages online for your holiday and family trip with enjoyable memory.
Odisha (Orissa)  is one of the most beautiful Indian states in the Eastern part of the country on the Bay of Bengal and East Coast. The beautiful state has a lot to explore like wonderful cities, temples, wildlife sanctuaries, Chilika Lake, Sea Beaches, its rich heritage, culture and a lot more. The magnificent and culturally rich state is full of natural as well as architectural beauty and wonders that always draw the attention of tourists and persuade them to explore from the deep routes. People come here from the diverse corners of India and the world to spend their vacations. Encircled by other Indian states of Jharkhand, West Bengal, Chhattisgarh and Andhra Pradesh, Odisha (Orissa) is a magical land where the ancient past and contemporary today form a melodious blend.
We at Panthasala Private Limited Group offer you attractive Odisha tours for 6 nights and 7 days. Our Odisha tours cover some of the prime holidays destinations of the state that include Bhubaneswar (Capital City), Ratnagiri, Lalitgiri, Udaigiri, Dhauli, Pipli, Raghurajpur, Puri, Konark, Chilika and Gopalpur – the beautiful beach holiday destination at 2 hours picturesque drive away from Bhubaneswar.
Please go through our day to day itinerary and book the tour package to explore real natural and prehistoric charm of the beautiful state of Odisha.
Online Tour Package Booking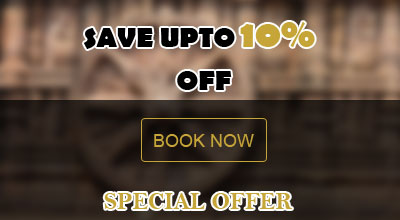 Odisha's Best Holiday Tour Packages