Hire Luxury Car rentals in Odisha – Book Luxury cars in Odisha Provides Premium Class Car Like Jaguar, Audi A6, Audi A4, BMW 5 Series, BMW 3 Series, Mercedes-Benz E class, Mercedes-Benz CLA 200, Skoda Laura, Volkswagen Jetta, Hyundai Elantra. Hire Luxury cars in Odisha from TTC.
Book Luxury Cars in Odisha. Best Luxury Car Rentals services in Odisha, We deals with Odisha Taxi Packages. Book Luxury Odisha cabs, Luxury Wedding cars / Marriage cars in Odisha, Airport Pick up & Drop services transfer to any Location. Our Taxi Services in odisha has very wide network. Naturally when it comes to hiring a car or other vehicle your primary concern should be with its quality. After reaching Odisha you will get Car & Coach Rental Services for different type of vehicles such as Compact, Convertible, Economy, Luxury, Premium, Standard, Mini Van, Tempo Traveller, Compact Pick Up and MUVs & SUVs according to the specific requirement of the tourists. Check our list of cabs & coach with price.
TTC provides Luxury Cars on Hire in Odisha (Orissa), Bhubaneswar, Bhubaneswar Airport (BBI), Cuttack, Puri, Sakhigopal, Konark, Chilika, Satapada, Khurda Road Junction, Raj-Ranpur, Chhatrapur, Berhampur, Ganjam, Gopalpur, Taptapani, Bhitarkanika National Park,Rourkela, Sambalpur, Angul, Balangir, Balasore, Chandipur, Bargarh, Bhadrak, Boudh, Deogarh, Dhenkanal, Paralakhemundi, Jagatsinghpur, Jajpur, Jharsuguda, Bhawanipatna, Phulbani, Kendrapara, Keonjhar, Koraput, Malkangiri, Baripada, Nowrangpur, Nayagarh, Nuapada, Rayagada, Sonepur, Simlipal, Paradip, Dhabaleswar, Sundergarh, Barbil, Titlagarh, Damanjodi.
Audi A6
Max Seating Capacity – 4 + 1 Driver
Audi A4
Max Seating Capacity – 4 + 1 Driver
Mercedes Benz Cla 200
Max Seating Capacity – 4 + 1 Driver
Bmw 5 Series
Max Seating Capacity – 4 + 1 Driver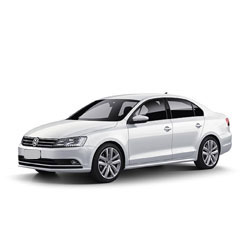 Volkswagen Jetta
Max Seating Capacity – 4 + 1 Driver
Hyundai Elantra
Max Seating Capacity – 4 + 1 Driver
GET A FREE QUOTATION
[For Best Luxury Car Packages, Best Price Quotation]